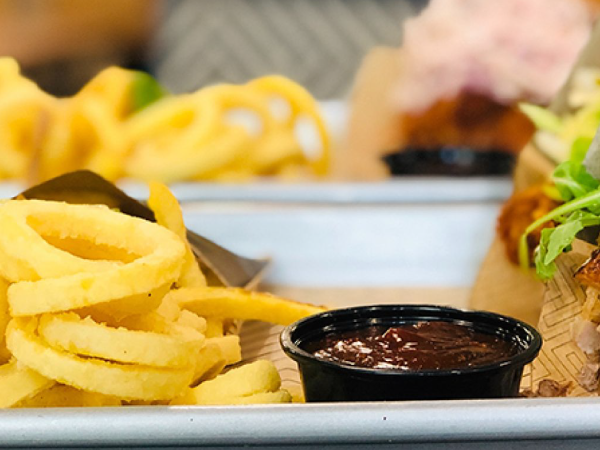 The supply chain shortage list continues to grow and grow. In addition to the dwindling supplies of fruits, vegetables, and meats, we're now going to be short pre-made onion rings. This pandemic is reminding us of the good ol' days and how lucky we were to have an abundance of prepared items at our fingertips on a daily basis.
What are we to do? Pandemic-related materials, food, and labor shortages, make running an independent restaurant very difficutlt and on top of it all, it seems as though patience is not society's biggest attribute these days. But there are solutions that save money, time and offer consistent preparation when you are unable to get battered or breaded onion rings from your distributor.
If you remember, there was a time before the dawn of pre-battered onion rings, so what did those chefs do? Oh, we made them! So it's time to break out the old-time rock n' roll and let's go a little old school to help you survive this onion ring shortage crisis! We're going to make our own onion rings! Wipe the sweat off your brow, take a deep breath and get ready for a simple solution with Golden Dipt Pre-batter from Kerry Foods. Just grab a case of onions and slice them into rings, add water to your Golden Dipt pre-batter, and mix, then dip your onion ring in the batter, let the excess drip off and drop it in the fryer. Homemade onion rings, with all their imperfections, will be a hit I promise you. Take these onion rings to the next level and serve them as a specialty side with an aioli dip.
We are sure there will be more shortages coming our way as time goes on due to complications with raw materials, shipping, and labor in the foodservice industry. But, the team here at Ginsberg's is working hard at every level to help and support our valued customers.